Objectives
To build a positive and cohesive classroom culture
Role of Class Council
To promote class spirit, serving as an effective leader who is a role model to the class.
To lead and guide the Class Committee in the execution of their duties. 
To guide and counsel classmates who have committed offences. 
To draw up the seating plan and maintain the discipline of the class. 
To facilitate class bonding activities to strengthen the class unity and identity.
To perform any other duties requested by the Form Teacher.
To cover the duties of other members in their absence.
Qualities of Class Council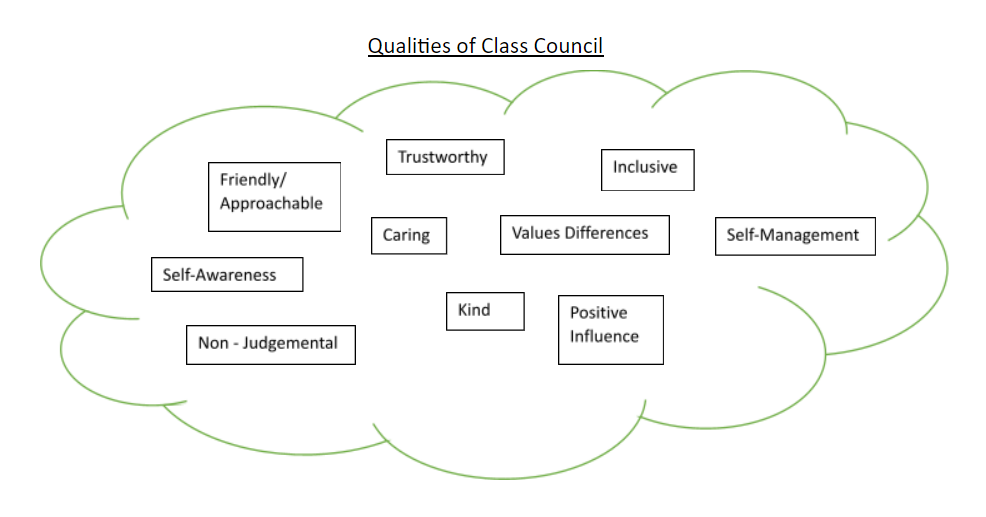 Structure of Class Council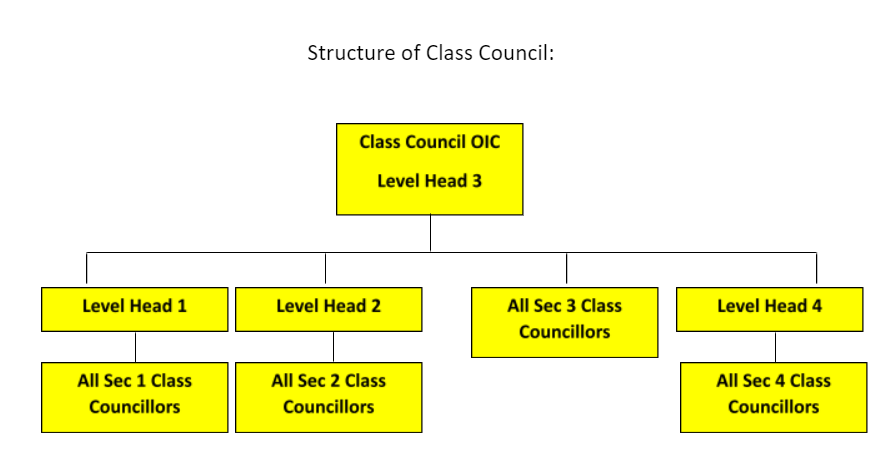 Level Heads 2021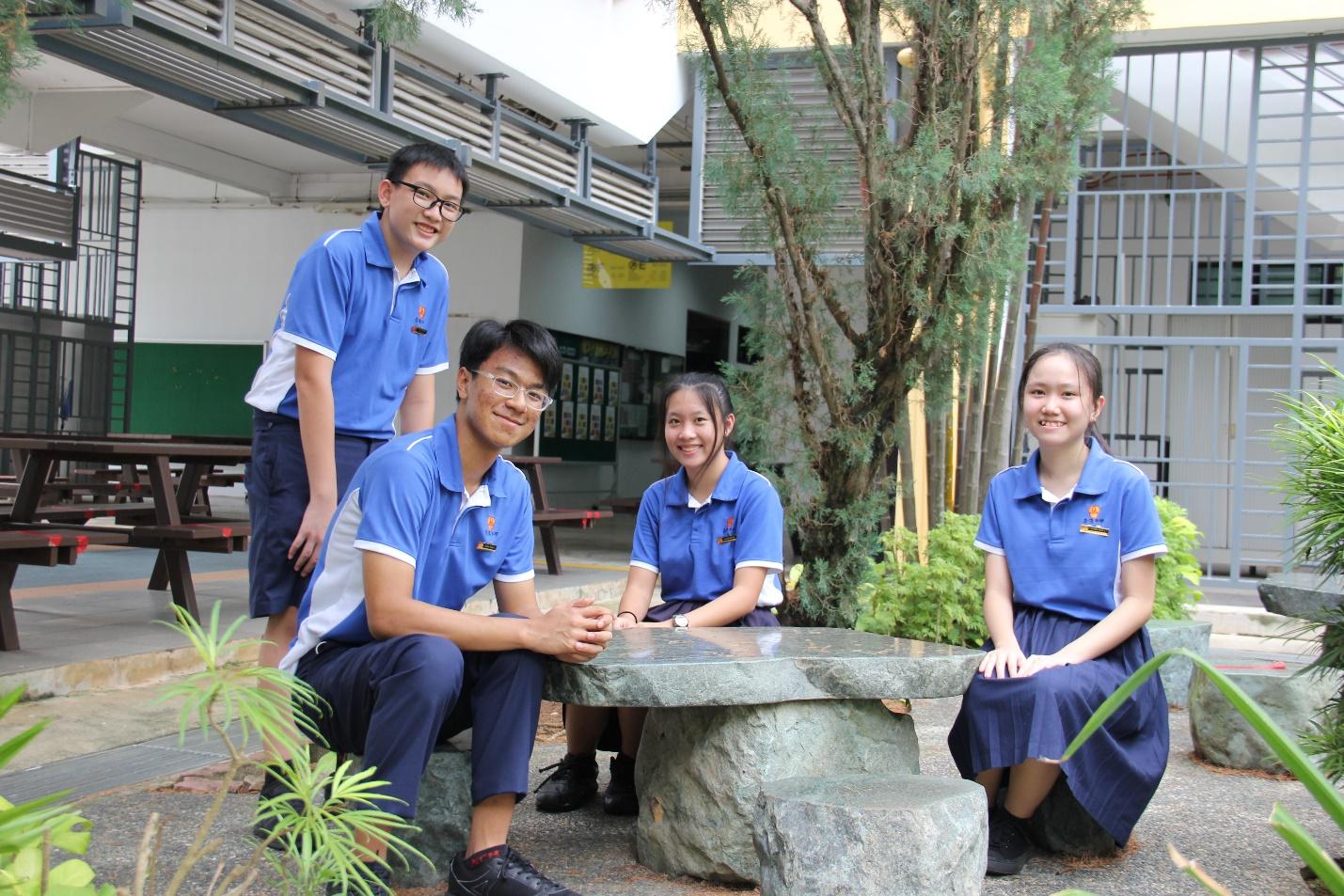 From left: Jacen Ratnam (Level Head 3); Joey Png Kar Hui (Level Head 4); Fang Xuan Ting Ferlin (Level Head 2)
Standing: Jerel Tan Jin Wei (Level Head 1)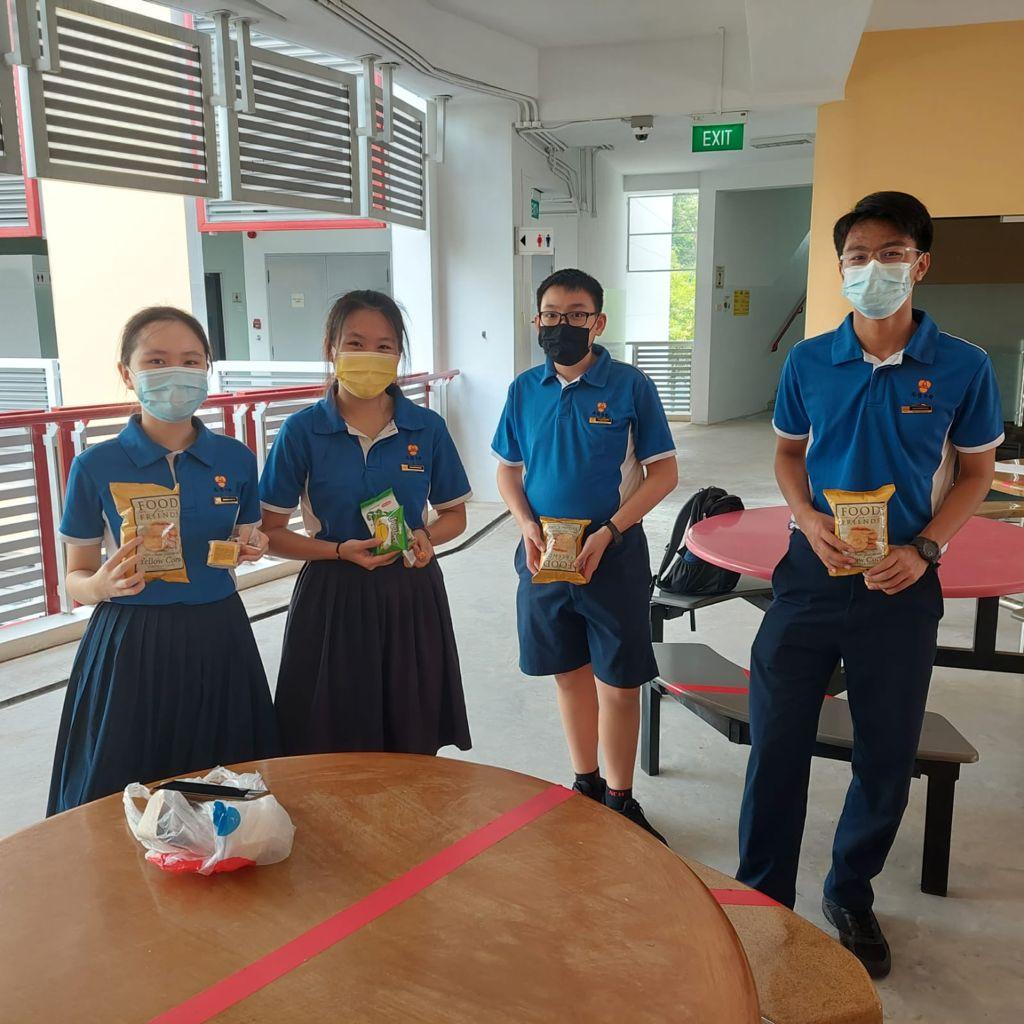 Level Heads receiving some goodies for all their hard work!
Class Council leading bonding activities in class
Class Council Camp 2019